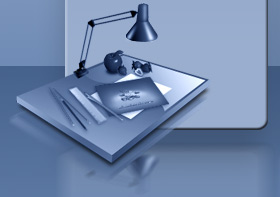 OSHA First Responder Operations Level

Online

Course Descriptions

The course covers broad issues pertaining to the hazard recognition at work sites. OSHA has developed the HAZMAT program to protect the workers working at hazardous sites and devised extensive regulations to ensure their health and safety. This course, also suggests possible precautions and protective measures to reduce or eliminate hazards at the work place while identifying different types of hazards, .

Course Overview

This Course will focus on the following topics:

Course Overview

This Course will focus on the following topics:

Personal Protective Equipment

PRE-ASSESSMENT QUIZ

Regulation Overview

About the Occupational Safety and Health Act (OSH Act)

Hazard Definitions and Hazard Communication Standard

Hazardous Waste Operations & Emergency Response

The Creation of OSHA and NIOSH

(HCS)Hazardous Waste Legislation (EPA)

Understanding OSHA Standards

Site Characterization

Ongoing Monitoring and Hazard Assessment

Off Site Characterization

Site Characterization Introduction

QUIZ

Toxicology

Response to Chemical Exposure

TOXICOLOGY QUIZ

Personal Protective Equipment

:

Personal Protective Equipment: Clothing and Ensembles

Selection of Chemical Protective Clothing Level of Protection

PPE: Face, Head, Foot, and Hand

PPE MODULE QUIZ

Hazard Recognition

Hazard Recognition Definitions and Safety Analysis

Chemical Health and Site and Equipment  Hazards

QUIZ

Site Control

MODULE QUIZ

Fire Protection

Automatic Sprinkler Systems

Types of Fire Extinguishers

Fixed Fire Suppression Equipment

Standpipe and Hose Systems

How to Use Fire Extinguishers

QUIZ

Decontamination

Decontamination,Decontamination Plan, Methods"

Testing for Effectiveness" Decontamination Facility Design" Levels of Contamination"

Emergency Decontamination

MODULE QUIZ

Medical Surveillance

" Developing a Site-Specific Medical Program

MEDICAL SURVEILLANCE QUIZ